Annie Mumolo
Biography:
Birth Name: Annie Mumolo
Born: 07/10/1973
Birth Place: Irvine, California, USA
Although best known as one-half of the Academy Award-nominated screenwriting duo behind the hit comedy "Bridesmaids" (2011), Annie Mumolo was already a hardworking comedic actor prior to her big break. In addition to her memorable appearance as an anxiety-ridden flight passenger in "Bridesmaids," Mumolo also nabbed several guest spots on shows like "Out of Practice" (CBS 2006) and "Modern Family" (ABC 2009- ) throughout her career. Furthermore, Mumolo also had a very prolific career as a voice over actress, having voiced roles on such notable animated shows as "American Dad!" (Fox 2005- ), "Handy Manny" (Disney Channel 2006-2013), and "The Looney Tunes Show" (Cartoon Network 2011-13). In 201...
News:
'Bridesmaids' Dominate The 2012 Comedy Awards
Photo Gallery:
Videos:
'Bad Moms' (2016) Trailer
Show More Videos
Popular Movies:
Michelle Darnell
Untitled (STX/Jon Lucas/Scott Moore/Mom Comedy Project)
Joy
Afternoon Delight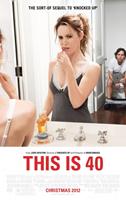 This Is 40
Bridesmaids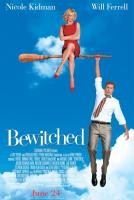 Bewitched
Worked With: