Lois Nettleton
Biography:
Birth Name: Lois Nettleton
Born: 08/16/1929
Birth Place: Oak Park, Illinois, USA
Death Place: Woodland Hills, California, USA
Died: 01/18/2008
The small screen has provided more ongoing opportunities. Among Nettleton's early roles was that of Lucille (played by June Lockhart in the feature) in CBS' adaptation of "Meet Me In St. Louis" (1959). Her first primetime series was the forgotten "An Accidental Family" (NBC, 1967), in which she was neighbor to the widowed Jerry Van Dyke and Nettleton seemed to relish her role as the cheating executive married to mousy "housefrau" Chuck McCann in the gender-switching late-night comic serial "All That Glitters" (syndicated, 1977). She played the wife of an unscrupulous Anthony Zerbe in "Centennial" (NBC, 1978) and was a scatterbrained Penny Sycamore in the 1987 syndicated series version of the...
News:
Popular Movies: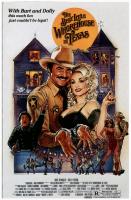 The Best Little Whorehouse in Texas
Butterfly
Deadly Blessing
Echoes of a Summer
The Man in the Glass Booth
The Honkers
Dirty Dingus Magee
The Good Guys and the Bad Guys
Period of Adjustment
Worked With: