Linnea Quigley
Biography:
Birth Name: Linnea Quigley
Born: 05/27/1958
Birth Place: Davenport, Iowa, USA
Quigley's films are often filmed in days and on budgets that are rarely more than a very few hundred thousand dollars. What one remembers are the titles: "Hollywood Chainsaw Hookers" (1988), "Assault of the Party Nerds" (1989), "Sexbomb" (1989), "Sorority Babes in the Slimeball Bowl-a-Rama" (1988), "Virgin High" (1990) and "Beach Babes from Beyond" (1993). Connoisseurs of these films also remember some of the dramatic highlights: Quigley getting squeezed to death by a giant thing in a warehouse in "Creepozoids" (1987), or driving a tube of lipstick through her own chest in "Night of the Demons" (1988). Quigley herself is playfully uninhibited and yet consciously campy about her antics, consi...
News:
Popular Movies:
The Prophecy III: the Ascent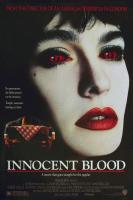 Innocent Blood
Diggin' Up Business
Sorority Babes in the Slimeball Bowl-o-Rama
Hollywood Chainsaw Hookers
A Nightmare on Elm Street 4: The Dream Master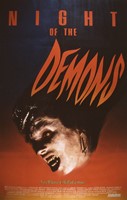 Night of the Demons
Return of the Living Dead
Savage Streets
Worked With: