Theresa Randle
Biography:
Birth Name: Theresa Randle
Born: 12/27/1964
Birth Place: Los Angeles, California, USA
Randle next played a savvy reporter in the comedy "CB4" (1993) and had her first co-starring role (opposite Wesley Snipes) in the dark drama "Sugar Hill". On the lighter side, she romanced Eddie Murphy in the action comedy "Beverly Hills Cop III" (both 1994). After appearing in a prominent role opposite Will Smith and Martin Lawrence as a hooker in 1995's mega-hit "Bad Boys," Randle had her first starring role as an out-of-work actress caught up in the seductively dark world of phone sex in director Spike Lee's "Girl 6" (1996). She played basketball icon Michael Jordan's wife Juanita in the manic but barely amusing "Space Jam" (1996) co-starring the Looney Tunes stable of cartoon characters,...
Photo Gallery:
Popular Movies:
Shit Year
Bad Boys II
Spawn
Girl 6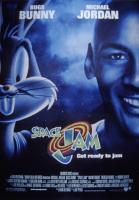 Space Jam
Bad Boys
Sugar Hill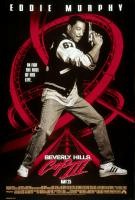 Beverly Hills Cop III
CB4
Worked With: