Ariana Richards
Biography:
Birth Name: Ariana Richards
Born: 09/11/1979
Birth Place: Healdsburg, California, USA
Engaging adolescent actress who became a celebrity upon the release of Steven Spielberg's blockbuster dinosaur epic, "Jurassic Park" (1993). As Lex, the smart and resourceful granddaughter of Sir Richard Attenborough, Richards displayed both survival and computer skills. She worked previously on stage, TV, and other features including "I'm Gonna Git You Sucka" (1988) "Prancer" (1989) , and "Tremors" (1990). On TV, Richards appeared in over 20 commercials, has done guest spots on "My Sister Sam", "The Golden Girls", and "Empty Nest", and has appeared in several high-toned TV movies.
News:
Celebrity Birthdays, September 11
Celebrity Birthdays, September 11
Celebrity Birthdays, September 11
Celebrity Birthdays, September 11
Popular Movies:
Tremors 3: Return to Perfection
The Lost World: Jurassic Park
Angus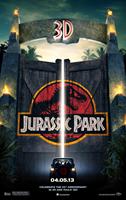 Jurassic Park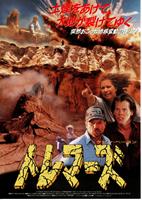 Tremors
Spaced Invaders
Prancer
I'm Gonna Git You Sucka
Worked With: