Jennifer Rubin
Biography:
Birth Name: Jennifer Rubin
Born: 1964
Birth Place: Arizona, USA
Rubin has worked less frequently on TV, usually in horror-thriller movies made for cable networks. In "Drop Dead Gorgeous" (USA, 1991), she was a young woman who is signed as a model only to have everyone she comes in contact with murdered by an admirer. In "Wasp Woman" (Showtime, 1995), Rubin was an aging model given wasp hormones as a youth serum with unexpected results.
News:
Celebrity Birthdays, April 13
Celebrity Birthdays, April 13
Celebrity Birthdays, April 13
Celebrity Birthdays, April 13
Popular Movies:
Plump Fiction
Screamers
Little Witches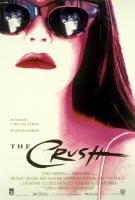 The Crush
A Woman, Her Men and Her Futon
Too Much Sun
The Doors
Bad Dreams
Permanent Record
Worked With: