Mercedes Ruehl
Biography:
Birth Name: Mercedes Ruehl
Born: 02/28/1948
Birth Place: Queens, New York, USA
By 1985, she was making inroads, guesting on the ABC police drama "Our Family Honor" and winning notice for her stage performances in "Coming of Age in SoHo" and "The Marriage of Bette and Boo" (both at the New York Shakespeare Festival's The Public Theater). Ruehl's career kicked into high gear in 1988 when she delivered two scene-stealing film performances. While she had only a small amount of screen time in "Big", as the mother of Josh, the little boy who wishes he were adult and morphs into Tom Hanks, the actress made an impression. Far more memorable, however, was her Mafia wife Connie Russo in "Married to the Mob". Her Connie was a terrific comic creation, part scorned wife and part av...
Photo Gallery:
Popular Movies:
Peggy Guggenheim - Art Addict
The Minus Man
Roseanna's Grave
Lost in Yonkers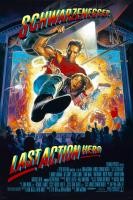 Last Action Hero
Another You
The Fisher King
Crazy People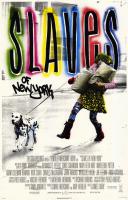 Slaves of New York
Worked With: