Azura Skye
Biography:
Birth Name: Azura Skye
Born: 11/08/1981
Birth Place: Northridge, California, USA
Skye got an early start in the business, beginning her acting career in community theater at the age of three. By age 11 she had had taken her show on the road, touring Europe with the Santa Monica Playhouse theater group. The actress made her TV debut in the 1997-1998 season with guest roles on "Touched by an Angel" and "Chicago Hope" (both CBS) and a featured part in the Showtime TV-movie "Horton Foote's Alone". In 1998, Skye co-starred in the ABC children's thriller "R.L. Stine's Ghosts of Fear Street", playing Cricket, an insect enthusiast whose father metamorphoses into a bug whenever hit with undue stress. Later that year, she played a young runaway alongside screen legend Maureen O'Ha...
Photo Gallery:
Popular Movies:
Take Me to the River
20 Years After
One Missed Call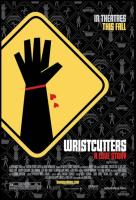 Wristcutters: A Love Story
Heaven's Fall
Carolina
The Salton Sea
Red Dragon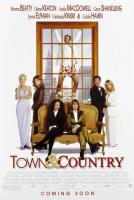 Town & Country
Worked With: