Lois Smith
Biography:
Birth Name: Lois Smith
Born: 11/03/1930
Birth Place: Topeka, Kansas, USA
Smith's TV work in the 70s consisted mostly of daytime dramas, with regular roles on both "Somerset" and "The Doctors". In the 80s, she began to make episodic guest appearances and was featured in several TV-movies, most notably "Skylark" (CBS, 1993). Two years later, she was Harry Truman's waspish, nasty, bigoted mother-in-law in "Truman" for HBO.For all her TV and film roles, Smith has worked most consistently on stage. Her list of credits includes many plays on Broadway and in key American theaters, such as the Long Wharf in New Haven, CT, and the Steppenwolf Theatre Company in Chicago, IL. It was with the latter that Smith created the role of the indomitable Ma Joad in the stage version ...
Photo Gallery:
Popular Movies:
Run All Night
The Odd Life of Timothy Green
Roadie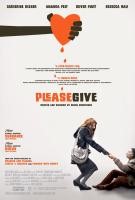 Please Give
Diminished Capacity
Killshot
Turn the River
Hollywoodland
Sweet Land
Worked With: