Jean Stapleton
Listen to Jean Stapleton
and similar artists
Play Now
Biography:
Birth Name: Jean Stapleton
Born: 01/19/1923
Birth Place: New York City, New York, USA
Death Place: New York City, New York, USA
Died: 05/31/2013
She was born Jeanne Murray in New York City on Jan. 19, 1923, the daughter of Joseph Murray, outdoor advertising salesman, and Marie Murray-nee-Stapleton, a concert and opera singer. She loved movies as a child, going to double-features at the local theater every Saturday morning, but she held no aspirations toward acting; instead mulling a career as a music critic. It was not until she graduated New York's Wadleigh High School that she caught the bug, attending classes at Hunter College and doing work-study apprenticeships with such theatrical groups as the American Actors Company and the American Theater Wing, meanwhile learning typing and shorthand to support herself with secretarial jobs...
News:
Videos:

On This Day: January 19


Cory Monteith & Other Fallen Stars Will Be Honored At This Year's Emmys


Emmys Predictions: Who Will Win, and What's the Surprising Controversy?

Show More Videos
Albums:
Ray Stark Presents Funny Girl (Original Broad…
Popular Movies: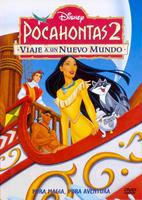 Pocahontas II: Journey to a New World
You've Got Mail
Michael
The Trial
Klute
Cold Turkey
Worked With: