Jessica Steen
Biography:
Birth Name: Jessica Steen
Born: 12/19/1965
Birth Place: Toronto, Ontario, CA
Popular and prolific Canadian actress Jessica Steen enjoyed a lengthy career on television in her native country and the United States, including "Homefront" (ABC 1991-93), "NCIS" (CBS 2003- ) and "Flashpoint" (CTV/CBS 2005-2013), among numerous other credits. She began appearing on the small screen as a child, gradually building her career with supporting and leading juvenile roles. By the late '80s, she earned a shot at international fame as the female lead in the musical "Sing" (1989), but the film's failure sent her back to television in America. There, she found steady work in high-profile efforts like the critically praised "Homefront," which led to multiple guest roles and even a supp...
Popular Movies:
Armageddon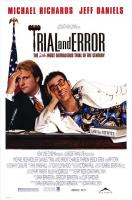 Trial and Error
Sing
Worked With: