Patricia Velazquez
Biography:
Birth Name: Patricia Velazquez
Born: 01/31/1971
Birth Place: Guajira, , VE
Velasquez parlayed her model and pageant queen success into an acting career. In 1999, she landed a featured role in the blockbuster action-adventure "The Mummy." Set in the 1920s, a group of explorers (Brendan Fraser, Rachel Weisz and John Hannah) accidentally awaken the spirit of a Mummy, a high priest named Imhotep (Arnold Vosloo), while on a dig. Velasquez played Anck Su Namun, Imhotep's former lover who had died in Egypt circa 1290 BC, and whose soul he wants to resurrect. She reprised the part in the film's sequel "The Mummy Returns" (2001), where she also took on the role of Meela, the modern reincarnation of her Egyptian character. Velasquez found more work on television, including a...
News:
Photo Gallery:
Popular Movies: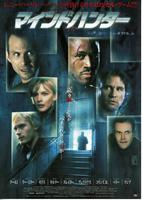 Mindhunters
The Mummy Returns
Committed
Beowulf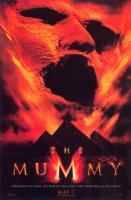 The Mummy
Worked With: