Rachel Ward
Biography:
Birth Name: Rachel Ward
Born: 09/12/1957
Birth Place: Cornwall Manor, England, GB
This scion of an aristocratic British family left school at 16 to pursue a career as a fashion model. With her lustrous brown hair, expressive eyes and slightly exotic features (no typical English rose she), Ward was soon in demand appearing on magazine covers and eventually moving into making appearances in TV commercials. It was perhaps inevitable that she would segue to acting, making her film debut in the forgettable thriller "Night School" (1981). Legend has it that Burt Reynolds spotted her photograph in an advertisement in Time magazine and pursued her for the role of a doomed prostitute in "Sharkey's Machine" (also 1981). That role, unfortunately, led Hollywood to typecast the beauty...
News:
Who Are TV's All-Time Sexiest Couples?
Celebrity Birthdays, September 12
Celebrity Birthdays, September 12
Celebrity Birthdays, September 12
Popular Movies:
Space Station 76
Wide Sargasso Sea
Christopher Columbus: the Discovery
After Dark, My Sweet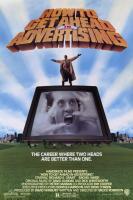 How to Get Ahead in Advertising
Against All Odds
Dead Men Don't Wear Plaid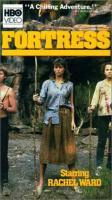 Fortress
The Final Terror
Worked With: