Chloe Webb
Biography:
Birth Name: Chloe Webb
Birth Place: Philadelphia, Pennsylvania, USA
Chloe Webb was born in New York City's long-time bohemian conclave Greenwich Village on June 25, 1956. Raised in Syracuse, she traveled at age 16 to study at the Boston Conservatory of Drama and Music, and when attending Syracuse University, became a student of celebrated vocal coach Dr. David Fairchild. Committed to the dream of a life in the arts, Webb returned to Manhattan in her twenties and performed in off-off Broadway plays, establishing herself as a comedienne. Her aptitude for mimicry won her a slot in the ensemble of the comedy revue "Forbidden Broadway," which lampooned classic and current plays running on the Great White Way. Word of mouth made "Forbidden Broadway" a must-see cab...
Photo Gallery:
Popular Movies:
The Newton Boys
Practical Magic
She's So Lovely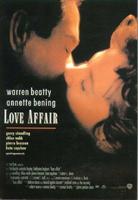 Love Affair
A Dangerous Woman
Queens Logic
Heart Condition
Twins
The Belly of an Architect
Worked With: