Lisa Whelchel
Biography:
Birth Name: Lisa Whelchel
Born: 05/29/1963
Birth Place: Littlefield, Texas, USA
Born May 29, 1963 in Littlefield, TX, Lisa Diane Whelchel made her screen debut as one of the youthful cast members on the reboot "The New Mickey Mouse Club" (syndicated, 1977-79), where she sang, danced and acted in skits. A quickly rising star with a blonde beauty and confident screen presence, Whelchel saw many professional doors open for her after her initial success. After a guest spot on the ABC drama "Family" (1976-1980), she starred in the "Shadow of Fear" installment of "Walt Disney World's Wonderful World of Color" (NBC, 1954-1990) and made her film debut in a pair of projects "The Double McGuffin" (1979) and "The Magician of Lublin" (1979).Whelchel achieved stardom, however, for h...
News:
Photo Gallery:
Popular Movies:
Tyler Perry's A Madea Christmas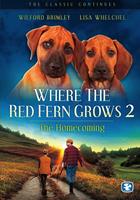 Where the Red Fern Grows, Part Two
The Magician of Lublin
Worked With: