Joanne Woodward
Biography:
Birth Name: Joanne Woodward
Born: 02/27/1930
Birth Place: Thomasville, Georgia, USA
Born on Feb. 27, 1930 Thomasville, GA, Woodward was raised by her father, Wade, a former state educator who later became vice president of publisher Charles Scribner's Sons, and her mother, Elinor. When she was in the second grade, her family moved around to Blakeley and Marietta, then later to Greenville, SC after her parents divorced. As a teenager, Woodward won several beauty contests and acted in productions at Greenville High School. After attending Louisiana State University for two years, where she majored in acting, Woodward became a member of Greenville's Little Theatre, where she won the theater's version of an Oscar for her performance as Laura Winfield in "The Glass Menagerie." ...
News:
Photo Gallery:
Videos:
Official Cannes Poster Unveiled on the Croisette Ahead of Festival's Grand Opening
Show More Videos
Popular Movies:
Winning: The Racing Life of Paul Newman
Lucky Them
Shepard & Dark
The Age of Innocence
Philadelphia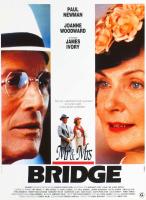 Mr. & Mrs. Bridge
The Glass Menagerie
Harry & Son
The End
Worked With: