Jenny Wright
Biography:
Birth Name: Jenny Wright
Born: 03/23/1962
Birth Place: New York City, New York, USA
One of Wright's best parts was as a female vampire with a fondness for young cowboys in Kathryn Bigelow's intelligent and handsomely wrought horror entry, "Near Dark" (1987). Some of her other films have received precious little exposure, such as the uneven but sometimes engaging oddity, "Twister" (1989), and the "thirtysomething" ensemble comedy-drama, "Queen's Logic" (1991). As one of the few women in the cast of the so-so sequel, "Young Guns II" (1990), Wright at least had a good exit scene. "The Lawnmower Man" (1992), meanwhile, found the lovely actor in a big hit, but soft-pedaled her role as the lover of a man used as a guinea pig in virtual reality experiments in favor of flashy speci...
News:
Blu-ray Review: 'I, Madman' - Worth The Money?
Photo Gallery:
Popular Movies: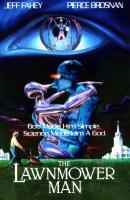 The Lawnmower Man
Queens Logic
A Shock to the System
Young Guns II
I, Madman
Twister
Near Dark
Out of Bounds
St. Elmo's Fire
Worked With: