Ghostbusters
Release Date: June 01, 1984
Running Time: 105 mins.
MPAA Rating: PG
Box Office: $3,544,668.00
Genre: Comedy, Supernatural

Summary:
Fired from their university research jobs, Drs. Venkman, Stantz, and Spengler promptly set up shop as parapsychologists specializing in psychic phenomena and soon they're ridding Manhattan of bizarre apparitions. But the talents of these spirit exterminators--Ghostbusters--are severely tested when beautiful Dana Barrett and her nerdy neighbor become possessed by demons living in their building.
News:
Cast:
Bill Murray
Dan Aykroyd
Sigourney Weaver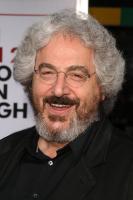 Harold Ramis
Rick Moranis
Annie Potts
Photo Gallery:
Videos:
Summer 2016 Movies We're Most Excited to See
2. Trailer: "Ghostbusters"
2. Trailer: "Ghostbusters" (OV)
Show More Videos