The Raven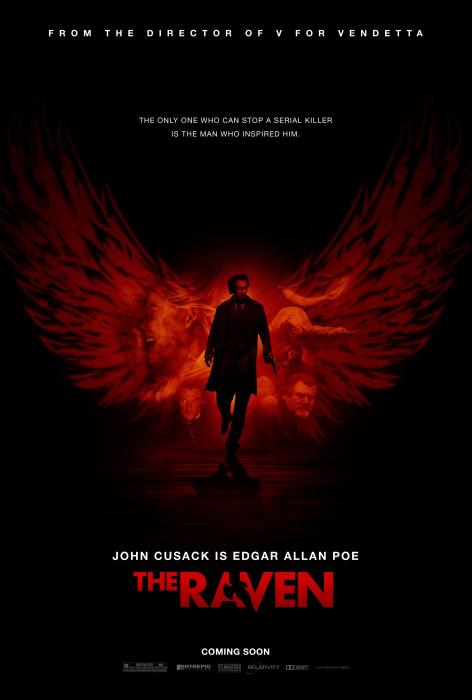 Release Date: April 27, 2012
Running Time: 110 mins.
MPAA Rating: R
Box Office: $16,005,978.00
Genre: Biopic, Crime, Drama, Mystery, Thriller

Summary:
Edgar Allan Poe joins forces with a young Baltimore detective to hunt down a mad serial killer who's using Poe's own works as the basis for a string of brutal murders. When a mother and daughter are found brutally murdered in 19th century Baltimore, Detective Emmett Fields makes a startling discovery: the crime resembles a fictional murder described in gory detail in the local newspaper-part of a collection of stories penned by struggling writer and social pariah Edgar Allan Poe. But even as Poe is questioned by police, another grisly murder occurs, also inspired by a popular Poe story. Realizing a serial killer is on the loose using Poe's writings as the backdrop for his bloody rampage, Fie...
News:
Cast:
Photo Gallery:
Event Photos:
Videos:
The Raven - DVD Clips No. 1
John Cusack Stars in Edgar Allan Poe's "The Raven"