Superhero
Release Date: March 28, 2008
Running Time: 86 mins.
MPAA Rating: PG 13
Box Office: $25,871,834.00
Genre: Action, Comedy, Satire

Summary:
After being bitten by a genetically altered dragonfly, high school loser Rick Riker develops superhuman abilities like incredible strength and armored skin. Rick decides to use his new powers for good and becomes a costumed crime fighter known as "The Dragonfly." However, standing in the way of his destiny is the villainous Lou Landers. After an experiment gone wrong, Lou develops the power to steal a person's life force and in a dastardly quest for immortality becomes the supervillain, "The Hourglass." With unimaginable strength, unbelievable speed and deeply uncomfortable tights, will the Dragonfly be able to stop the sands of The Hourglass and save the world?
Cast:
Drake Bell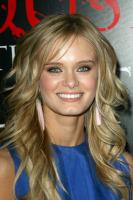 Sara Paxton
Christopher McDonald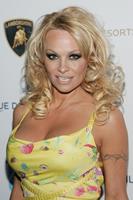 Pamela Anderson
Tracy Morgan
Regina Hall
Photo Gallery:
Videos:
'Deadpool 2': Officiellement En Préparation !
'Deadpool 2' officially in the works
Batman V Superman: Ben Affleck Promises 'Curveball' for Fans
Show More Videos