Catfish: The TV Show
Summary:
Filmmakers Yaniv "Nev" Schulman and Max Joseph travel around the country to tell the stories of couples who have fallen in love online but have never met face-to-face. Each episode brings mystery, surprise and often shocking revelations as lovers discover the truth about their significant others.
News:
'Catfish' Heads To Alaska: Trying To Catch Lying Chatter?
Cast:
Ariel Schulman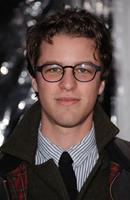 Henry Joost