Static Shock
Summary:
Animated series about the adventures of teenage African American superhero, Virgil Hawkins. Virgil finds himself imbued with electromagnetic superpowers after being exposed to a mutanic gas and takes on the guise of "Static," an urban hero of his own creation. The series confronts real problems and issues faced by kids, such as peer pressure, gangs and growing up in an ethnically diverse urban neighborhood. Learning to control his powers, figuring out how to patrol the skies at night and still make it home in time to study for his chemistry class, Virgil's greatest discovery is the real "charge" he gets in helping people and making a positive difference in his community. ...
Cast:
Phil LaMarr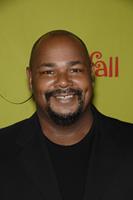 Kevin Michael Richardson
Danica McKellar
Michèle Morgan
Omar Gooding
Gary Anthony Sturgis
Videos:
Jaden Smith Confirmed for Static Shock Web Series?
Show More Videos