Survivor
Summary:
A vengeful alien force that has been trapped deep within the Arctic tundra for millions of years, is released by an unsuspecting oil rig crew.
News:
Cast: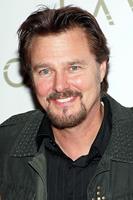 Greg Evigan
David Hewlett
David Straiton
Photo Gallery:
Videos:
Surviving Eden -Trailer #1
Surviving Eden -Clip #1
Facebook:
Survivor
Introducing #CBSAllAccess! Now you can get special access to every episode of all 29 seasons of #Survivor anytime, anywhere. Plus, stream tonight's new episode live, the next day, or on demand, across devices. Try 1 week free!
Stream Tonight's New Episode Anytime, Anywhere with CBS All Access.
Wednesday 22nd of October 2014 07:00:00 PM
Survivor
Get a sneak peek at the castaway's reactions to some big news.
The tribes get one shock after another on tonight's #Survivor.
Wednesday 22nd of October 2014 04:45:30 PM
View All Facebook Posts >>