Survivor
Summary:
A vengeful alien force that has been trapped deep within the Arctic tundra for millions of years, is released by an unsuspecting oil rig crew.
News:
Cast: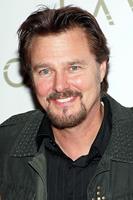 Greg Evigan
David Hewlett
David Straiton
Photo Gallery:
Videos:
Surviving Eden -Trailer #1
Surviving Eden -Clip #1
Facebook:
Survivor
Has any tribe in #Survivor history needed as much help as #Hunahpu? Find out what #JeffProbst thinks in tonight's all-new episode starting now on CBS.
Wednesday 29th of October 2014 08:00:31 PM
Survivor
#JeffProbst has taken over #Survivor's Instagram account today & is sharing awesome photos like this shot is from the opening moments on day one of this season! Follow along here: <a href="http://bit.ly/1rT3xLY" target="_blank">http://bit.ly/1rT3xLY</a>
Wednesday 29th of October 2014 04:49:34 PM
View All Facebook Posts >>