Survivor
Summary:
A vengeful alien force that has been trapped deep within the Arctic tundra for millions of years, is released by an unsuspecting oil rig crew.
News:
Cast: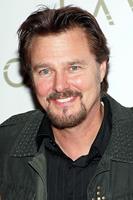 Greg Evigan
David Hewlett
David Straiton
Photo Gallery:
Videos:
'Survivor' Hits Cinemas Soon
Surviving Eden -Trailer #1
Surviving Eden -Clip #1
Facebook:
Survivor
Find out what household item inspired the transportation tool in this week's #ImmunityChallenge.
Friday 24th of April 2015 07:15:00 PM
Survivor
Mmmm...Beef. It's what's for dinner, baby.
The castaways sound off about their Trader Jeff's auction experience.
Friday 24th of April 2015 05:00:09 PM
View All Facebook Posts >>