Survivor
Summary:
A vengeful alien force that has been trapped deep within the Arctic tundra for millions of years, is released by an unsuspecting oil rig crew.
News:
Cast: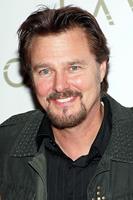 Greg Evigan
David Hewlett
David Straiton
Photo Gallery:
Videos:
Surviving Eden -Trailer #1
Surviving Eden -Clip #1
Facebook:
Survivor
Find out why Jaclyn is tougher than she looks.
Jaclyn's answer to why she'll 'survive' this season might inspire you.
Friday 29th of August 2014 02:21:22 PM
Survivor
Will John Rocker's professional sports experience give him a leg up on the competition?
Playing Major League Baseball might seem like a walk in the park compared to competing on Survivor.
Thursday 28th of August 2014 03:35:53 PM
View All Facebook Posts >>