Survivor
Summary:
A vengeful alien force that has been trapped deep within the Arctic tundra for millions of years, is released by an unsuspecting oil rig crew.
News:
Cast: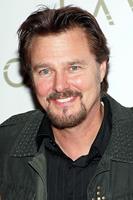 Greg Evigan
David Hewlett
David Straiton
Photo Gallery:
Videos:
Surviving Eden -Trailer #1
Surviving Eden -Clip #1
Facebook:
Survivor
Will sibling rivalry fuel or foil Alec and Drew?
These beach bum bros are in it for a fishing boat.
Tuesday 2nd of September 2014 01:25:48 PM
Survivor
#ICYMI: Take a look at the newest group of castaways.
Meet the all-new cast of Survivor.
Monday 1st of September 2014 01:00:01 PM
View All Facebook Posts >>