Survivor
Summary:
A vengeful alien force that has been trapped deep within the Arctic tundra for millions of years, is released by an unsuspecting oil rig crew.
News:
Cast: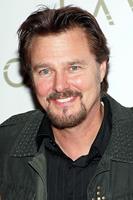 Greg Evigan
David Hewlett
David Straiton
Photo Gallery:
Videos:
Surviving Eden -Trailer #1
Surviving Eden -Clip #1
Facebook:
Survivor
Do these #Survivor castaways have what it takes to break #WhiteCollar stereotypes? #WhatCollarRYou
Find out if these six castaways are prepared to get their white collars a little dirty.
Friday 30th of January 2015 05:15:30 PM
Survivor
Want to impress #JeffProbst? Here's one way to do it. <a href="http://bit.ly/1yFwqgT" target="_blank">http://bit.ly/1yFwqgT</a>
Thursday 29th of January 2015 03:29:19 PM
View All Facebook Posts >>