Survivor
Summary:
A vengeful alien force that has been trapped deep within the Arctic tundra for millions of years, is released by an unsuspecting oil rig crew.
News:
Cast: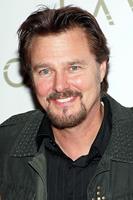 Greg Evigan
David Hewlett
David Straiton
Photo Gallery:
Videos:
Surviving Eden -Trailer #1
Surviving Eden -Clip #1
Facebook:
Survivor
Miss Jeremy dishing details about his #Survivor experience? Catch up on his #SurvivorLive chat here: <a href="http://bit.ly/1vwwgNU" target="_blank">http://bit.ly/1vwwgNU</a>
Saturday 22nd of November 2014 11:00:00 AM
Survivor
Taylor Swift might know a thing or two about this week's reward challenge. #ShakeItOff
Get a behind-the-scenes look at this week's Survivor challenges.
Watch the full episode with CBS Sync for behind-the-scenes information.
Friday 21st of November 2014 05:00:01 PM
View All Facebook Posts >>