Survivor
Summary:
A vengeful alien force that has been trapped deep within the Arctic tundra for millions of years, is released by an unsuspecting oil rig crew.
News:
Cast: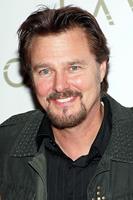 Greg Evigan
David Hewlett
David Straiton
Photo Gallery:
Videos:
Surviving Eden -Trailer #1
Surviving Eden -Clip #1
Facebook:
Survivor
Get the truth on what's really behind those feathers. #Survivor
This is the dirt Survivor alum John Cochran dug up during his elimination interview with Vince.
Thursday 5th of March 2015 08:09:53 PM
Survivor
Because some #Survivor seasons are just epic. #TBT
15 Times No One Was Safe on Survivor: Heroes vs. Villains
Thursday 5th of March 2015 05:55:11 PM
View All Facebook Posts >>