Survivor
Summary:
A vengeful alien force that has been trapped deep within the Arctic tundra for millions of years, is released by an unsuspecting oil rig crew.
News:
Cast: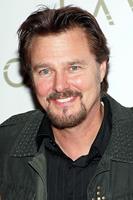 Greg Evigan
David Hewlett
David Straiton
Photo Gallery:
Videos:
Surviving Eden -Trailer #1
Surviving Eden -Clip #1
Facebook:
Survivor
In #Survivor, fire represents your life...so what will happen when one tribe loses its flint?
Castaways battle each other and the elements in tonight's all-new Survivor.
Wednesday 1st of October 2014 01:42:18 PM
Survivor
A mother/daughter matchup, a battle between brothers...#Survivor #BloodvsWater kicks it up a notch this Wednesday.
21 Can't Miss Moments From Survivor's Second Episode
Tuesday 30th of September 2014 03:21:55 PM
View All Facebook Posts >>