Survivor
Summary:
A vengeful alien force that has been trapped deep within the Arctic tundra for millions of years, is released by an unsuspecting oil rig crew.
News:
Cast: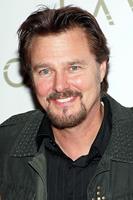 Greg Evigan
David Hewlett
David Straiton
Photo Gallery:
Videos:
Surviving Eden -Trailer #1
Surviving Eden -Clip #1
Facebook:
Survivor
What was the hardest part of earning the title of #SoleSurvivor? Watch Natalie discuss her experience now. <a href="http://bit.ly/1AnlMQI" target="_blank">http://bit.ly/1AnlMQI</a>
Sunday 21st of December 2014 12:00:01 PM
Survivor
#Wicked speech, Reed.
This moment was an instant Survivor classic.
Saturday 20th of December 2014 12:00:01 PM
View All Facebook Posts >>