Survivor
Summary:
A vengeful alien force that has been trapped deep within the Arctic tundra for millions of years, is released by an unsuspecting oil rig crew.
News:
Cast: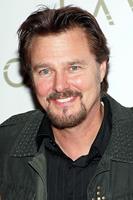 Greg Evigan
David Hewlett
David Straiton
Photo Gallery:
Videos:
'Survivor' Hits Cinemas Soon
Surviving Eden -Trailer #1
Surviving Eden -Clip #1
Facebook:
Survivor
Rodney goes #BlueCollar all the way.
See the castaways all cleaned up for their turn on the Survivor red carpet.
Sunday 24th of May 2015 02:00:00 PM
Survivor
Find out what these castaways had to say after the Live Reunion special.
Go On The Survivor Red Carpet With Malcolm Freberg And The Final Five
Friday 22nd of May 2015 06:35:54 PM
View All Facebook Posts >>