Survivor
Summary:
A vengeful alien force that has been trapped deep within the Arctic tundra for millions of years, is released by an unsuspecting oil rig crew.
News:
Cast: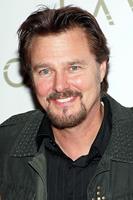 Greg Evigan
David Hewlett
David Straiton
Photo Gallery:
Videos:
'Survivor': Exclusive Clip
'Survivor' Hits Cinemas Soon
Surviving Eden -Trailer #1
Surviving Eden -Clip #1
Facebook:
Survivor
"When I originally played the game I was really naive and really optimistic..." - Monica
Monica reveals her plans to go against the grain of what people expect from her.
Monday 31st of August 2015 06:00:38 PM
Survivor
She's not that innocent.
Why Monica plans to use her fellow castaways' trust in her against them.
Monday 31st of August 2015 12:50:26 PM
View All Facebook Posts >>