Survivor
Summary:
A vengeful alien force that has been trapped deep within the Arctic tundra for millions of years, is released by an unsuspecting oil rig crew.
News:
Cast: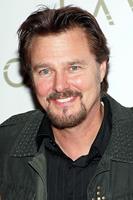 Greg Evigan
David Hewlett
David Straiton
Photo Gallery:
Videos:
Surviving Eden -Trailer #1
Surviving Eden -Clip #1
Facebook:
Survivor
An all-new season of #Survivor starts 1 week from tonight. Get a glimpse at what's in store.
26 Sneak Peek Moments from the Survivor Premiere
Wednesday 17th of September 2014 02:32:10 PM
Survivor
Find out whether it is John or Julie who will send the other packing if it comes down to it.
Which one of these two would vote the other out?
Tuesday 16th of September 2014 03:56:23 PM
View All Facebook Posts >>