Survivor
Summary:
A vengeful alien force that has been trapped deep within the Arctic tundra for millions of years, is released by an unsuspecting oil rig crew.
News:
Cast: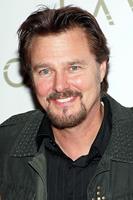 Greg Evigan
David Hewlett
David Straiton
Photo Gallery:
Videos:
Surviving Eden -Trailer #1
Surviving Eden -Clip #1
Facebook:
Survivor
It's knowing this level of detail that makes you a #Survivor super fan.
Friday 27th of March 2015 08:15:40 PM
Survivor
When the reward involves food, the stakes go up.
These emotional reactions show the power food has in the game of Survivor.
Friday 27th of March 2015 05:25:38 PM
View All Facebook Posts >>