Survivor
Summary:
A vengeful alien force that has been trapped deep within the Arctic tundra for millions of years, is released by an unsuspecting oil rig crew.
News:
Cast: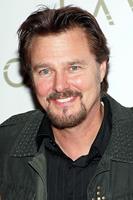 Greg Evigan
David Hewlett
David Straiton
Photo Gallery:
Videos:
'Survivor': Exclusive Clip
'Survivor' Hits Cinemas Soon
Show More Videos
Facebook:
Survivor
Find out what it was like for the castaways to come on down!
Castaways Spill On The Price Is Right's Reality Special
Tuesday 24th of May 2016 07:00:00 PM
Survivor
It's not easy leaving the game.
Watch Castaways Speak Out From The Ponderosa
Tuesday 24th of May 2016 04:00:00 PM
View All Facebook Posts >>