Survivor
Summary:
A vengeful alien force that has been trapped deep within the Arctic tundra for millions of years, is released by an unsuspecting oil rig crew.
News:
Cast: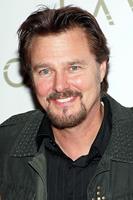 Greg Evigan
David Hewlett
David Straiton
Photo Gallery:
Videos:
'Survivor': Exclusive Clip
'Survivor' Hits Cinemas Soon
Surviving Eden -Trailer #1
Surviving Eden -Clip #1
Facebook:
Survivor
They're ready for their #secondchance.
Looks like the castaways you voted for are determined not to let you down.
Thursday 25th of June 2015 03:30:06 PM
Survivor
Today's Survivor Steal: Take 25% OFF Your Merged Buff w/ MERGE25
25% OFF w/ MERGE25
Use promo code MERGE25 at checkout to save 25% on the Survivor Worlds Apart Merged Buff. Cannot be combined with other offers and ends 6/24/15 at midnight PST.
Wednesday 24th of June 2015 06:59:31 PM
View All Facebook Posts >>