Interview - 'Hugo' Star Michael Stuhlbarg: The Film Is 'Like A Pop-Up Book In Real Life'
3/19/2012 6:00pm EDT |
By:
Melanie Linn Gutowski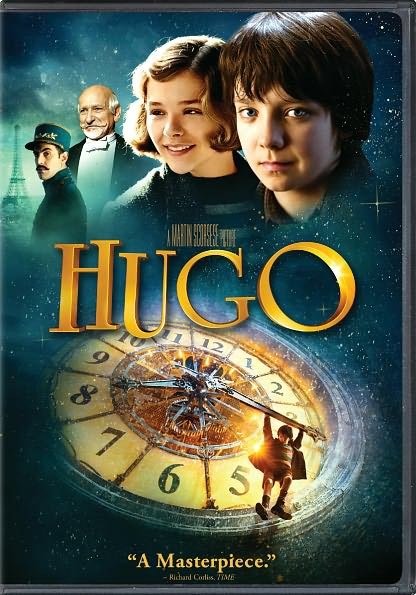 Author's note: This review contains spoilers.

Hugo star Michael Stuhlbarg seems to have been just as amazed by the world of the Oscar-winning film as fans and critics alike.

"It was amazing...like being in a pop-up book, but in real life," he said in a recent interview.

Indeed, 'Hugo' is a story that teems with childlike wonderment and curiosity. The film, based on the book The Invention of Hugo Cabret written and illustrated by Brian Selznick, tells the tale of an orphan who lives Paris' Gare Montparnasse and his struggles to repair an automaton left to him by his father. As Hugo (Asa Butterfield) and his companion, Isabelle (Chole Moretz), uncover the secret of the automaton, they are led to a startling discovery: Isabelle's Godfather, the man who is raising her, is actually Georges Méliès (Ben Kingsley), one of the founders of the art of cinema.

The children search for answers in a film library, where they are accosted by René Tabard (Stuhlbarg), a film scholar who has studied Méliès extensively, but believes him to be dead. Hugo and Isabelle set Tabard straight, giving the scholar the thrill of his life. Stuhlbarg says that getting to play out every historian's dream of actually meeting his research subject was "a wonderful challenge. [Tabard] is one thing before the revelation and he becomes a child again after the revelation. It reawakens him."

Tabard tells the children of his first meeting with Méliès as a child, and the two arrange for him to again meet the prolific director. "It was delightful, it was like being a kid, to get to meet your hero," Stuhlbarg says of the scene. Both Tabard and Méliès are re-energized by their mutual discoveries: Tabard that his idol is still alive, and Méliès that he has not, in fact, been forgotten by his fans.

Though Stuhlbarg admits that he was no film historian prior to filming 'Hugo'--"I knew nothing about the first films ever made or about French cinema," he says--he and director Martin Scorcese got together several times before filming his scenes to discuss what Tabard would have known and what the rediscovery of Méliès would mean to him.

While the character of Tabard is not a real person in the way that Méliès was, Stuhlbarg says he is an amalgam of several real-life men who were involved in finding Méliès, including Jean-Placide Mauclaire and
Henri Langlois. "I love throwing myself into people who actually lived," he says. "It gives me a lot to research and a lot to know."

Assisting in Stuhlbarg's creative process was the fact that many of his sets were real, chief among them the library where Tabard meets Hugo and Isabelle. "My office was like a museum; just beautiful," he says.

Perhaps there was more similarity between Stuhlbarg and his character than even he initially thought: "I would have done anything in the movie for Marty [Scorcese]," he says. "Just getting to be in the same room as him, you feel like a part of something big."

In the actor's opinion, that "something big" succeeded admirably, even before the Academy honored the film with five Oscars. "I think it's always a challenge to adapt a beautiful literary work into a fresh and alive film," Stuhlbarg says. "I think this film succeeds beautifully that way."

'Hugo' is available now on Blu-ray, DVD and digital download. Features include a fascinating look at the automata that inspired the one designed by the film crew, and behind-the-scenes looks at the making of the film and at Sacha Baron Cohen's performance as the train station inspector. There is, of course, also a look at Méliès' particular genius and his work as a true film pioneer in the late 19th and early 20th centuries.

Sadly, there is no commentary from the cast or production staff, but 'Hugo' will be sure to thrill and delight, giving viewers of all ages a taste of old-fashioned childhood magic.